How DO MARGINALIZED GROUPS REACT TO OPPRESSIVE POLICIES IN THE DOMINICAN REPUBLIC?
By Leslie Rodriguez-Vazquez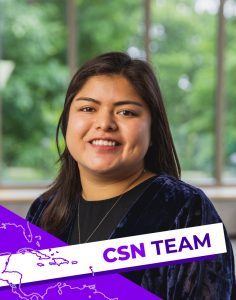 Leslie Rodriguez-Vazquez
St. Olaf College
Together In Protest
In 2013, the Constitutional Court's judgement 168/13 ruled that only those born to Dominican parents or legal residents can be Dominican citizens – leaving those born to Haitian parents stateless. This decision roots from the undeniable racism that was visible during the Rafael Trujillo dictatorship, despite the dependence on Haitian immigrants that advanced the state within sugar estates . Later legislations also show similar rhetoric, like the Naturalization Law 169-14, that essentially has made the government convert Domincican citizens into migrants who now need to be "regulated". As a result, national organizations like Reconocido, Alianza por el Derecho a la Salud, Dominicanos por Derecho, Red de Encuentro Dominico Haitiano Jacques, and many more, head to popular locations within the Dominican Republic to show their discontent with their government's decisions. This special collection reflects how such legislations have impacted the Domincian society through protest, but also informs what organizations are taking part.       
Juntos En Protesta
En 2013, la sentencia 168/13 del Tribunal Constitucional gobernó que solo aquellos nacidos de padres dominicanos o residentes legales pueden ser ciudadanos dominicanos, dejando a los nacidos de padres haitianos apátridas. Esta decisión tiene origen desde el racismo que fue visible durante la dictadura de Rafael Trujillo, a pesar de la dependencia de los inmigrantes haitianos que ayudaron avanzar al estado dentro de las fincas de azúcar. Las legislaciones posteriores también muestran una retórica similar, como la Ley de Naturalización 169-14, que esencialmente ha hecho que el gobierno [convierte] a los ciudadanos dominicanos en migrantes que ahora necesitan ser "regulados". Como resultado, organizaciones nacionales como Reconocido, Alianza por el Derecho a la Salud, Dominicanos por Derecho, Red de Encuentro Dominico Haitiano Jacques, y muchas más, se dirigen a lugares populares dentro de la República Dominicana para mostrar su descontento con las decisiones de su gobierno. Esta colección especial refleja cómo tales legislaciones han impactado a la sociedad dominicana a través de la protesta, pero también informa qué organizaciones están participando.