Our Research process & methodology
What are the policies and historical events that shaped and continue to transform identity and society of the hispanic caribbean?
We build on the theories about the Caribbean that come from the Caribbean, and promote interdisciplinary collaborations because they are key to achieving a holistic view of social justice in and for the Caribbean. The CSN team and their collaborators strive to advance an agenda that integrates the work of academics, artists, writers, entrepreneurs, community organizations, activists, and other agents of change. As an inclusive platform, we aspire to create a space for silenced voices that have been lost or eclipsed among official or foreign narratives. Our methodology is based on objectives that run parallel to a social justice agenda: (1) access and present a kaleidoscope of narratives, (2) highlight popular and academic knowledge in a balanced way, highlighting artistic expressions and first-hand accounts, and (3) disseminate resources to all communities. In the words of Michel-Rolph Trouillot, "History is the fruit of power, but the power itself is never so transparent that its analysis becomes superfluous. The maximum mark of power may be its invisibility; The last challenge, the exposition of its roots." By uprooting the effects of colonialism and imperialism, we can deconstruct and rewrite stories of what the Caribbean knows and really is us, and how it continues to change over time. In this effort, visibility has become a key feature in the guidelines and perspectives that shape our framework and sharpen our tools.
¿Cuales son las políticas y eventos históricos que construyeron y continuan transformando la identidad y sociedad del caribe hispano?
Nos fundamentamos en las teorías sobre el Caribe que provienen del Caribe, y promovemos  las colaboraciones interdisciplinarias porque son clave para lograr una visión de justicia social holística en y para el Caribe. El equipo de CSN y sus colaboradores se esfuerzan para avanzar una agenda que integre el trabajo de académicos, artistas,  escritores, empresarios, organizaciones comunitarias, activistas y demás agentes de cambio. En cierto sentido, adoptamos un enfoque poscolonial y democrático hacia el conocimiento y la educación. Como plataforma inclusiva, aspiramos a crear un espacio para voces silenciadas que se hayan perdido o eclipsado entre las narrativas oficiales o extranjeras. Nuestra metodología se basa en objetivos que corren paralelos a una agenda de justicia social: (1) acceder y presentar un caleidoscopio de narrativas, (2) resaltar el conocimiento popular y académico de manera equilibrada, junto a expresiones artísticas y  relatos de primera mano, y ( 3) difundir recursos a todas las comunidades. En palabras de Michel-Rolph Trouillot, "La historia es fruto del poder, pero el poder en sí mismo nunca es tan transparente que su análisis se vuelve superfluo. La máxima marca de poder puede ser su invisibilidad; el último desafío, la exposición de sus raíces. "Al desarraigar los efectos del colonialismo y el imperialismo, podemos volver a contar historias de lo que el Caribe conoce, y realmente somos nosotros, y cómo continúa cambiando a lo largo del tiempo. En este esfuerzo, la visibilidad se ha convertido en una característica clave en las pautas y perspectivas que dan forma a nuestro marco y agudizan nuestras herramientas.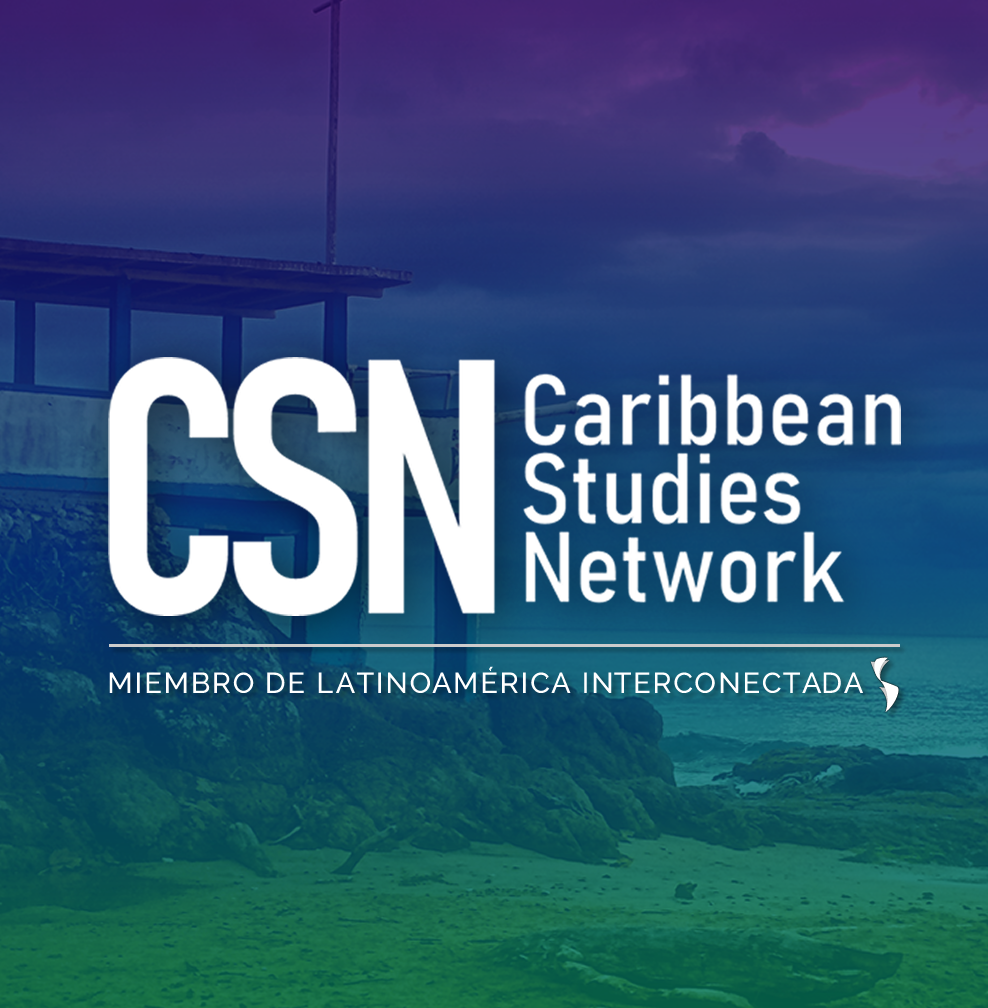 GET IN TOUCH WITH OUR TEAM!